You must care a lot about printing and its costs as a business owner. This is part of your great decision that relies on cost and efficiency. The decision to have the printer or copier type is also similar. The printing world is continuously evolving. Therefore, it is essential to be sure that you opt for devices that do their job. They must also enable room for growth and finish the task more efficiently.
Below are six factors that should know that drive the cost of printing up and down.
Black and White Only or Color Printing
It's famous for many to consider color printing. But then, it's an expensive and unnecessary expense to some. Be ready with your budget if the color copier is more expensive when purchased. And if in the entire machine's life, the consumables and moving parts only add up later. It will cost you three times more with color prints than with monochrome images, as this is because the color toner is more costly as compared to black.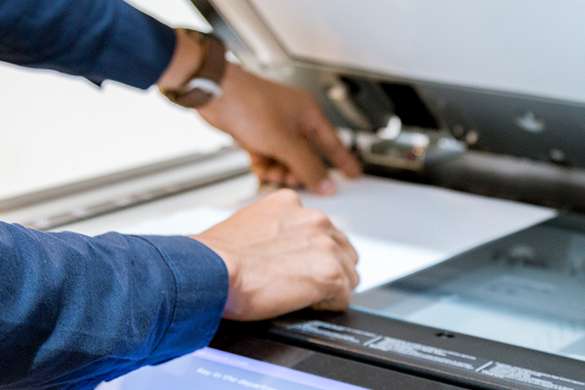 Model
There are many choices to find on the market. It's just that knowing the model suitable for your situation can be challenging. It makes sense to some to have a copier with all its whistles and bells. But to some, it would be best to have a smaller model. The most efficient and most accessible way to determine the model that complements your needs is by doing a print assessment. There are expert partners that can readily ask for help to walk you through the assessment.
In this case, the cost of printing is greatly affected by the model you consider. Understand the business's speed requirements and average print volume in this sense. Know the number of prints you need to accomplish work. Know just how fast it is completing these prints. The price of a copier increases as the speed also increases. It's always normal for you to prefer something faster. But then, know if it is necessary for your daily business operations.
Know the number of users that will access each copier and the project types of your office. This will help determine the number of copies needed, including the features. The more options and features are chosen, the more expensive the cost will become. Complete the needs assessment, and that's when you'll know the cost options and benefits.
Service Frequency
If the copier has gone down, will your business still function? One of the most significant financial considerations is how often you will need the service. Remember as well that unexpected issues can happen. Partner with the service provider that can handle equipment operations. So, just how efficient the printer you buy will also affect the cost of printing up and down. If you purchased it on a reasonable budget, you would give printing service at a much lower price.
Security Risks
It's essential to secure network printers since the cost relevant to security breaches can be astounding. It's always right to consider cybersecurity measures regarding printers and copiers. Hackers may know that they might access points to distribute viruses and malware. If there are recovery costs, it might put your lucrative business into a state of bankruptcy. This might also affect the cost of printing going up.
Energy
There is always energy needed when you run printers and copiers. This is true if your business is a huge fleet. The older machine is more expensive to operate. When choosing a new printer, consider the models and make them regarded as energy efficient. Canon also qualifies to be one-hundred percent in its products following Energy Star. This is when these benefits of saving energy can accumulate further.
Paper Waste
Ten-thousand sheets of paper are ordinarily used by individual employees every year. Also, 17 to 45 percent of sheets end up in the garbage by the workday's end. You will save much if you deploy the best practices for wide printing. Only if you turn to these practices will you be able to drive the cost of printing down. Cut the consumption of paper in half as you set it on a default printing on both sides of the paper. This will indeed be a powerful technique in cutting down on paper costs.
So, keep these six factors in mind when driving the cost of printing up and down!
If you plan to get copiers for your Birmingham office, you can opt to buy copiers or lease copiers in Birmingham. We can give you options for getting the copy machine that you want. You can contact our local copier leasing services department in your location.
If your location is around Birmingham, you may call us at (205) 409-9338, and our personnel for copier leasing in Birmingham will assist you. If you are also looking for copier repair services in Birmingham, you may contact our copier repair personnel with the same number.