Enhance Your Business Printing with Clear Choice Technical Solutions – Birmingham's Premier Copy Machine Company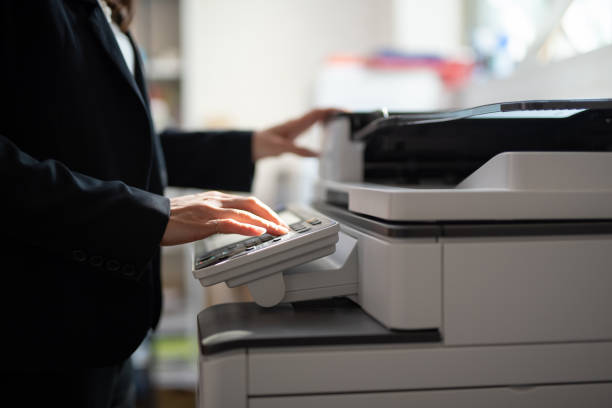 Are you in search of a reliable copy machine company in Birmingham? Look no further. Clear Choice Technical Solutions is your trusted partner for top-quality copy machines and comprehensive services that will transform your business printing.
Why Choose Clear Choice Technical Solutions?
Extensive Copy Machine Selection: We understand that every business has unique printing needs. That's why we offer an extensive selection of copy machines from renowned brands. Whether you need a compact printer for a small office or a high-performance multifunction copier for a large enterprise, we have the perfect solution for you. Our knowledgeable team will assist you in selecting the right machine that matches your specific requirements.
Unmatched Performance: At Clear Choice Technical Solutions, we are committed to delivering copy machines that excel in performance. Our machines are equipped with advanced features, ensuring fast, high-quality prints and copies. Experience outstanding speed, accuracy, and reliability, empowering your business to thrive.
Expert Service and Support: We take pride in providing exceptional service and support to our valued customers in Birmingham. Our team of experienced technicians is dedicated to ensuring your copy machines operate at their best. From routine maintenance to prompt repairs and technical assistance, we've got you covered. Rely on us to minimize downtime and optimize your productivity.
Competitive Pricing and Flexible Options: We understand the importance of cost-effectiveness for businesses in Birmingham. That's why we offer competitive pricing on our copy machines without compromising on quality. Additionally, we provide flexible leasing and financing options tailored to your budgetary needs. Partner with us to enhance your business printing capabilities while staying within your financial goals.
Local Expertise and Personalized Attention: As a local company serving Birmingham, we possess in-depth knowledge of the area's business landscape. Clear Choice Technical Services offers personalized attention and customized solutions to meet your specific requirements. We are dedicated to your success and strive to be your trusted partner for all your copy machine needs.
Choose Clear Choice Technical Solutions for Copy Machines in Birmingham
When it comes to copy machines in Birmingham, Clear Choice Technical Solutions is a clear choice. Experience exceptional selection, outstanding service, and competitive pricing that will elevate your business printing.
Contact us today to schedule a consultation or request a quote. Our friendly team of experts is ready to assist you in finding the perfect copy machine solution for your Birmingham-based business. Discover the Clear Choice difference and take your business printing to new heights.